Laguna Niguel City Center
The new city center will feature vibrant mixed-use retail, office, wellness and civic space surrounding a naturally landscaped central plaza and intimate outdoor spaces, along with 275 stylish apartment homes providing Laguna Niguel a long-awaited gathering place for our local residents and community.
Crown Valley Parkway & Alicia Parkway & Pacific Island Drive
Approx. 24 acres / 175K sq. feet of commercial and retail buildings plus 275 apartments
Laguna Niguel Town Center Partners, LLC
The new city center will feature a range of restaurants from small purveyors to full-service, chef-driven concepts. Locals and foodies can come together and enjoy curated culinary delights in the private patios and large outdoor spaces. Other retailers, specially selected to fit the community's needs, will be accessible among the many walkable and connected pathways.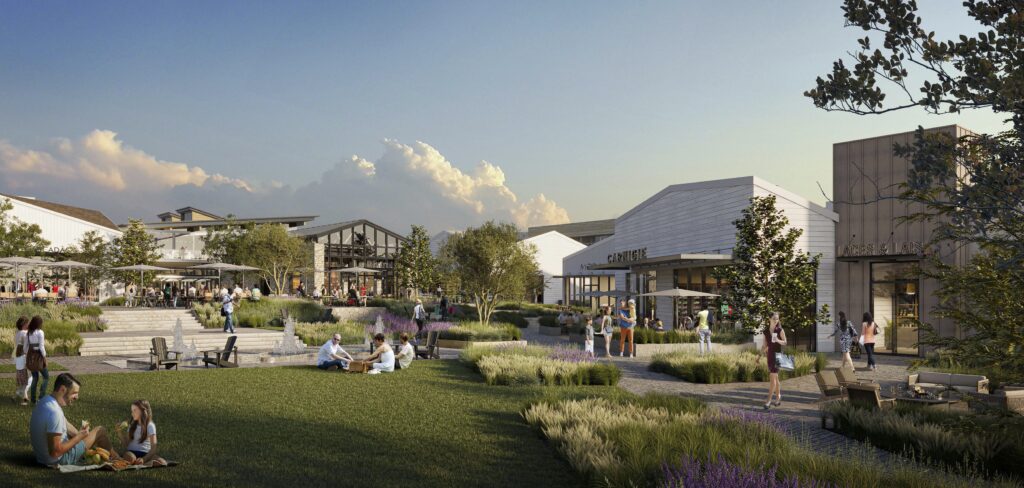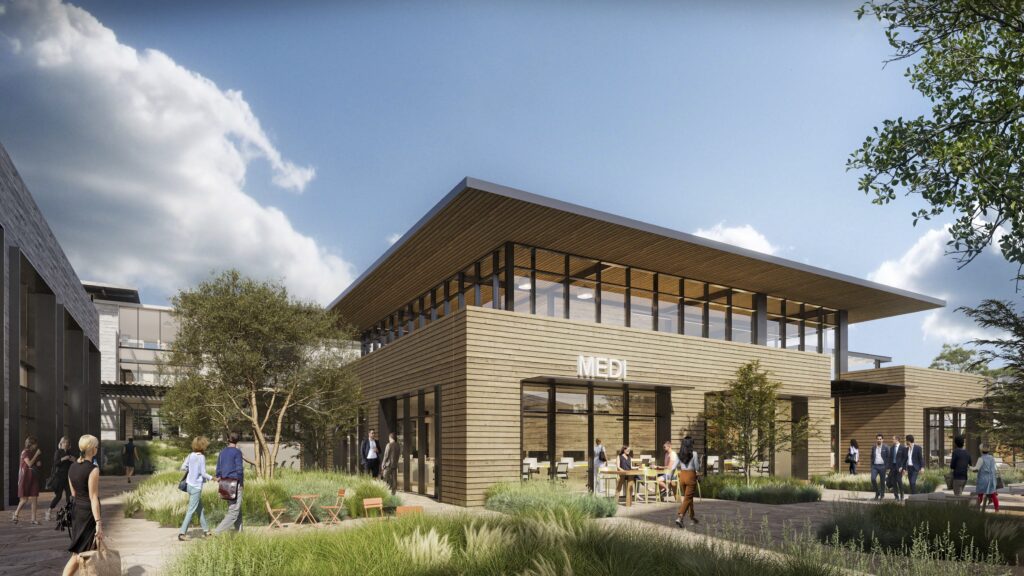 The new city center creates a destination for people to work, live and play. Employees will be able to take a break from their day to recharge among open, naturally landscaped areas and network at restaurants, coffee shops and the community library, without ever having to get in their car.
The County of Orange Public Library will be relocated to the heart of the city center allowing patrons to interact directly with the restaurants, shops and community outdoor spaces. With input from the community, the new library will be designed for the modern era and provide students, families and seniors a gathering place to learn and share ideas through modern technologies. The County of Orange has appointed an executive committee that is working with the development team and their architects to analyze the existing library and its current and future needs, technology and optimal functioning. The County Library committee will also meet with city staff, the Laguna Niguel Friends of the Library group and other interested parties during the entitlement process to collaborate and ensure that future  programming meets the needs of the community; including such issues as parking, library size, layout, work areas, etc. Programming and concept design for the library commenced in August 2019 and meetings with the city and local community are being conducted on a regular basis over the next several months.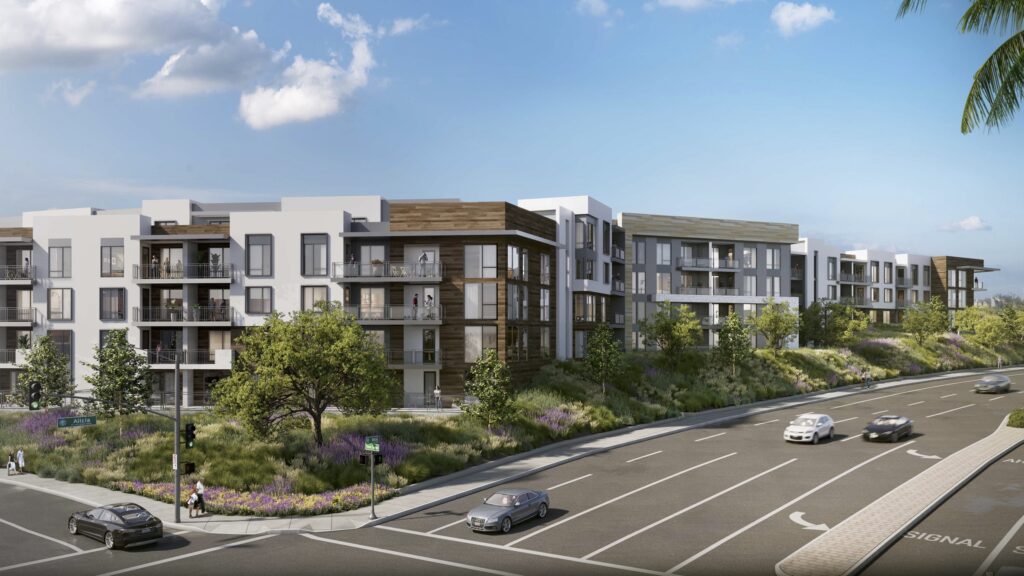 The 275 apartment homes will be available for rent and will provide an intimate, community feeling with resort-like amenities. The stylish new apartment homes will be designed in two separate buildings adjacent to the City Center retail and will contain a wide variety of floorplan configurations including one-, two- and three-bedroom flats plus some unique two-story townhomes, catering to young professionals, families and empty-nesters. All residents will have access to luxury pools and spas, a state-of-the-art fitness facility, rooftop decks, clubrooms, game rooms, outdoor dining areas and pet spa. Nestled amid an exciting array of restaurants, shops and office, residents will enjoy a walkable, community-oriented lifestyle that does not currently exist in South Orange County. 
Driven by the desire to create a downtown gathering spot, the new city center will feature a lushly landscaped central plaza and intimate outdoor spaces filled with family friendly activities and programmed events, including farmers markets, live music, yoga and movies in the park.
Public meeting schedule will be posted once available.
Laguna Niguel Town Center Partners, LLC is a partnership between Burnham Ward Properties and Sares-Regis Group. Both are national in scope and based in Orange County. Together they bring extensive experience developing, operating, and owning high-quality retail, office and multi-family properties in Southern California, especially in Coastal Orange County.


If you would like to leave a comment for Laguna Niguel Town Center Partners, please fill in your comment here along with name and email address.
Frequently Asked Questions: